Company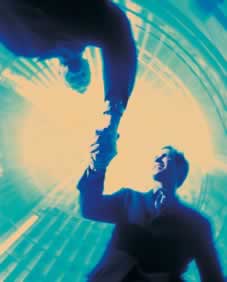 The principal that SpiderWeave.com was founded on, was personal customer service. In the fast paced world of web development we noticed the lack of personal service. Since 2000 we have been providing our customers with unparalleled customer service and quality products. We believed that web sites should be affordable without sacrificing speed, features, value and reliability. If you look over our services you can see our commitment to providing affordable professional web sites.
What does SpiderWeave.com have to offer?
Professional Grade Web Servers
Processors: Dual Opteron x8, 8.0 Gig of RAM
SCSI Hard Drives, Mirrored Hard Drives, Backup facilities, Linux OS: CentOS 5 64-bit.
Latest Web Hosting Software
Full Featured cPanel, Web Mail, SpamAssassin, Auto Responders, Ruby on Rails, PHP 5, Front Page Ext., MySQL, phpMyAdmin, CGI, SSL, Miva Merchant, Softaculous Auto Installer, Fantastico Deluxe, Page Counters, Awstats, SSH, and much more.
In addition to our web hosting services we strive to be a one stop shop for all your world wide web needs and offer web design service, marketing and promotion, domain registration, e-commerce solutions, web site management along with customized solutions to fit our clients needs.
We stand behind our products and services and are so sure that you will be satisfied we are willing to put out money where our mouth is by offering an unconditional 30 day money back guarantee. We make billing easy by offering automated monthly billing to your credit card. We accept all major cr

edit cards. You can trust your web site is safe on our network. Our facility is monitored 24/7 everyday of the year. We have multiple power and connectivity back ups that ensure your sites operation. That is why we are able to offer a 99.9% up-time guarantee.