Web Development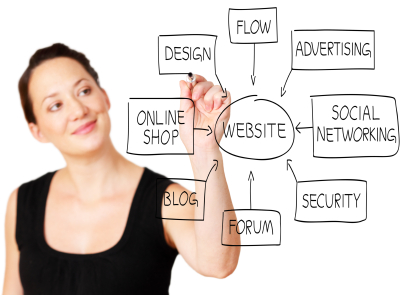 Web Development is a process, Spider Weave.com will guide you through that process. No two businesses are alike and no two web sites should be. We have the answers to your questions. Check out what we can do for you…
SpiderWeave.com will customize your web solution to meet your needs, from a small information site to a full eCommerce solution. Spider Weave.com offers top quality web site solutions at great prices with uncompromising service. Call or email us today for a FREE no obligation quote. We offer professional e-commerce solutions with Miva Merchant Software.
Graphic Design
Get a Project Quote with our online form (Click Here)
Spider Weave.com uses the latest technology to design our Web Sites. Every site is custom designed and priced for each client. Not only will we make your site or project the way you want it, but we will make sure it loads fast on many different types of internet connections and computers. It is important to not only have a site that visitors want to come back to, but also one that they can see it quickly. If a site takes to long to load you may loose visitors and they may go to another site. Spider Weave.com will also test your site in Internet Explorer, Opera and Safari for any HTML errors and browser compatibility.
PayPal Site Integration
Web Blog Creation (Word Press)
Professional Web Hosting Multiple Back-bone Connections
State of the art Network Operation Center
Ultra Fast Web Servers with 8.0 Gig of RAM
Database Connectivity (MySQL database support)
Email Accounts & Services
Digital Photography Professional Digital Photography
Digital Video & Motion Graphics
Digital Video Editing and Presentations
Print Media Print Brochures
Flyers
Postcards
Business Cards
Publication Ads
Software Capabilities Adobe Dream Weaver CS3
Adobe Flash CS3
CSS Programming
Adobe Photoshop CS3
Adobe Acrobat Professional
Adobe InDesign CS3
Miva Merchant 5
Microsoft Office 2007
Perl, PHP, MySQL
Java Scripting