Reseller Web Hosting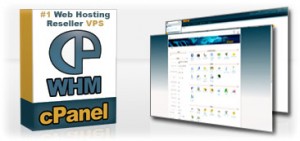 Do you want to profit from all of the web hosting business that you are just giving away to larger web hosting companies? Do you wish to make extra money in a 20 plus million dollar a day industry from the customers you already have? You ca setup your own clients hosting plans but you can bill your customers any price you want. Becoming a SpiderWeave.com Reseller you will essentially become your own Web Hosting Company without the high cost of hosting equipment or a large staff to maintain and support the equipment! Remember if you own the server you have to make sure they stay online 24/7, we take care of this for you!
Great Reseller Plans – Hosting Plans for Resellers starting at as low as $12.95 a month.
WHMCS is an all-in-one client management, billing & support solution for online businesses. WHMCS handles everything from signup to termination, with automated billing, provisioning & management. With WHMCS, you're in control with a very powerful business automation tool. Free 15 Day Trial (Click Here)
| | | | | |
| --- | --- | --- | --- | --- |
| Hosting Plan | Basic WHM | Plus WHM | Premium WHM | Webmaster WHM |
| Monthly Fee | $15.95 | $18.95 | $21.95 | $27.95 |
| Disk Space | 20.0GB | 30.0GB | 50.0GB | 80.0GB |
| Data Transfer | 200.0GB | 300.0GB | 500.0GB | 800.0GB |
| Email Accounts | Unlimited | Unlimited | Unlimited | Unlimited |
| Webmail | | | | |
| Spam Assassin | | | | |
| Parked Domains | | | | |
| Sub-Domains | Unlimited | Unlimited | Unlimited | Unlimited |
| Add on Domains | Unlimited | Unlimited | Unlimited | Unlimited |
| File Manager | | | | |
| FTP Accounts | Unlimited | Unlimited | Unlimited | Unlimited |
| Telnet (SSH) | N/A | N/A | | |
| Front Page Support | | | | |
| AW Stats | | | | |
| Mailing Lists | | | | |
| Protected Pages | | | | |
| cPanel | | | | |
| Redirect URL | | | | |
| Custom Error Pages | | | | |
| Cron Jobs | | | | |
| Softaculous Apps Installer | | | | |
| Fantastico Deluxe | | | | |
| WordPress | | | | |
| Joomla | | | | |
| Drupal | | | | |
| PHP-Nuke | | | | |
| Coppermine | | | | |
| Xoops | | | | |
| Ruby on Rails | | | | |
| Form to Email | | | | |
| Page Counters | | | | |
| CGI-Bin | | | | |
| Perl, C, Python | | | | |
| PHP | | | | |
| PHP MyAdmin | | | | |
| SSL | | | | |
| osCommerce | | | | |
| Agora Cart | | | | |
| Click Pro Cart | | | | |
| Cube Cart | | | | |
| ZenCart | | | | |
| MySQL | | | | |
| Email Support | | | | |
| Backups | | | | |
| Server Monitoring | 24/7 | 24/7 | 24/7 | 24/7 |
| Processor Type | 6 Cores @ 3.5 GHz / 3.8 GHz Turbo | 6 Cores @ 3.5 GHz / 3.8 GHz Turbo | 6 Cores @ 3.5 GHz / 3.8 GHz Turbo | 6 Cores @ 3.5 GHz / 3.8 GHz Turbo |
| Server Ram | 16.0 GB | 16.0 GB | 16.0 GB | 16.0 GB |
| Power Backups | | | | |
| Up-time | 99.99% | 99.99% | 99.99% | 99.99% |
| Guarantee | 30 Day | 30 Day | 30 Day | 30 Day |
| | | | | |