FEBRUARY 28, 2013 · BY JASON LAWRENCE
Instagram is a massive social network built around a beautifully designed — and addictive — mobile photography app. As of September 2012, Instagram reportedly had 11 million active users. It was famously… Continue reading →
MARCH 01, 2013 · BY JILL KOCHER
Information architecture and search engine optimization are both critical aspects of developing an ecommerce site. During the process, early decisions made about the structure of a site and its product catalog can… Continue reading →
Consumers use the Internet to search for local businesses, events, and topics. Google is a major player in local search, but so is Bing, Yahoo!, Yelp, YellowPages.com, Foursquare, and other sites. Local search now has a new competitor: Facebook Graph… Continue reading →
Information architecture and search engine optimization are both critical aspects of developing an ecommerce site. During the process, early decisions made about the structure of a site and its product catalog can have surprising ramifications for SEO.
Which product types… Continue reading →
There were some fantastic email campaigns in 2012. And there were some ineffective ones, too. In this article, I'll address three of the top email marketing mistakes from 2012.
Sending Emails Too Frequently
As an email marketing professional, I subscribe… Continue reading →
Google+ is growing. According to a Google executive, more than 500 million people have set up profiles, 235 million actively use Google+ functionality such as Hangouts (its video chat feature) and sharing links (via the +1 button), and 135… Continue reading →
I found this great article on Practice ECommerce website.
Halloween is typically the second most important holiday for retailers. It is expected to drive more than $7 billion in U.S. retail sales beginning in September, if 2011 was an indicator.… Continue reading →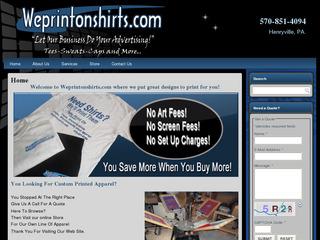 Ink Your T.com – Web Site Developed using our Content Management System powered by WordPress. Client wanted to be able to manage their site themselves. Plus we added a shopping cart using Ecwid.com.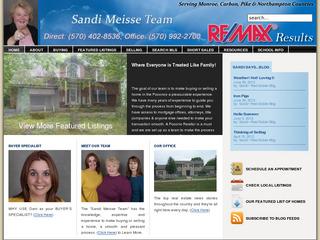 Sandi Meisse Team RE/MAX Results web site was developed to allow customers the ability to search for homes using the Flex MLS, local school information, real estate tips and contact information for the "Sandi Meisse Team RE/MAX Results".… Continue reading →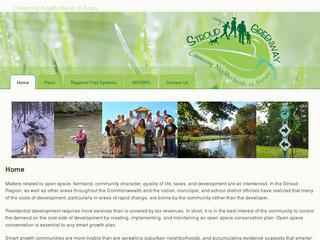 Stroud Greenway web site was developed to offer a web presence for the Local Greenway Project to help promote local trails and contact information.   The site was developed using our Content Management System to allow the webmaster flexibility… Continue reading →