Miva Merchant Hosting
Miva Merchant is different
Miva has been around longer than all the competition. We started before the dotcom boom was even a thing.
Miva is one of only a handful of ecommerce companies NOT funded by venture capital, which frees us to focus on long-term objectives, not short-term investor returns.
Following that, Miva is a profitable, privately owned company. This means our customers don't run the risks associated with an ecommerce company losing millions of dollars of venture capital money or having to answer to a parent company.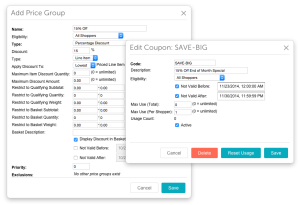 All plans include the same great feature set – features that several of our customers are using to generate $50,000,000 / year revenues – plus all of the back-end automation that makes such an operation viable.
Miva focuses on a fair and reasonable pricing strategy.
Miva has real U.S.-based, in-house 24/7 phone support available for free to all customers.
All plans include a unique instance of Miva Merchant hosted by the company best suited to optimize it: us.   (Order Online)