Miva Merchant Development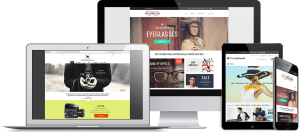 We can develop a Custom full E-Commerce Solution that will fit any client's needs. We have been developing Miva Merchant stores since 1999 with many of our projects generating hundreds of thousands of dollars or yearly revenue for our clients. A Shopping Cart web site should not cost you money it should make you money. We will develop you a Miva Merchant web site that not only looks great but also is easy to use for the customer and will make you money!
Site integration with your site design and Miva Merchant shopping cart – $999.00
Setting up shopping cart
Adding up to (3) 3rd party modules
Setting up Merchant gateway (Authorize.net)
Setting up SSL
Adding up to 50 products
Setting up Shipping modules
Adding additional products packages – Includes up to 3 attributes, product description, and resizing images.
$95.00 for block of 50 products
$180.50 for block of 100 products (save 5%)
$342.00 for block of 200 products (save 10%)
$646.00 for block of 400 products (save 15%)
$1,216.00 for block of 800 products (save 20%)
$2,280.00 for a block of 1,600 products (save 25%)
Order a Miva Merchant Skin(Click Here to Order)